We live in a world with many diverse identities, and even though the concept of "cis-straight" is well-known and understood, it's important to recognize that not everyone identifies this way. There are those like LGBTQ+ people, genderfluid individuals, and others who may experience unique desires or needs when it comes to affection, sex, socialization, and beyond.
It's essential that allies within both their communities as well as outside of them come together to understand these diverse perspectives and work to bridge the gap between them. This shared agenda can benefit all involved by creating a more open society that truly respects all walks of life. Uniqueness should be celebrated, not shamed or pushed aside—let us join forces to make sure that all voices are heard.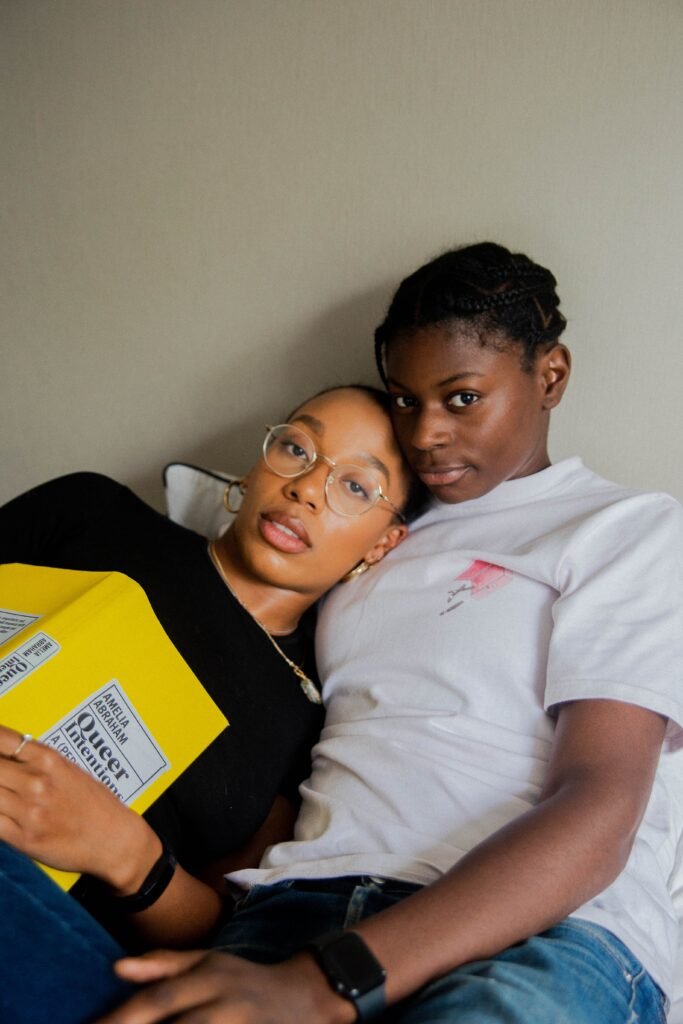 Here is some basic information about sexual orientation. If you are wondering, confused or shocked about self or a family member, it's good to start with the basics. What is sexual orientation and how might it matter for you and your family or partner?
You can visitapa.org (American Psychological Association) for more detailed information and a deep dive into Transgender and Intersex orientations.
Members of the LGBTQIA+ community include people who are:
Lesbian
Gay
Bisexual
Transgender
Queer or Questioning
Intersex
Asexual
Elsewhere on the gender and sexuality spectrum or allies to the community
What is sexual orientation?
Sexual orientation refers to an enduring pattern of emotional, romantic, and/or sexual attractions to men, women, or both sexes. Sexual orientation also refers to a person's sense of identity based on those attractions, related behaviors, and membership in a community of others who share those attractions. Research over several decades has demonstrated that sexual orientation ranges along a continuum, from exclusive attraction to the other sex to exclusive attraction to the same sex.
Sexual orientation is distinct from other components of sex and gender, including biological sex (the anatomical, physiological, and genetic characteristics associated with being male or female), gender identity (the psychological sense of being male or female),* and social gender role (the cultural norms that define feminine and masculine behavior). Sexual orientation is commonly discussed as if it were solely a characteristic of an individual, like biological sex, gender identity, or age.
This perspective is incomplete because sexual orientation is defined in terms of relationships with others. People express their sexual orientation through behaviors with others, including such simple actions as holding hands or kissing. Thus, sexual orientation is closely tied to the intimate personal relationships that meet deeply felt needs for love, attachment, and intimacy.
In addition to sexual behaviors, these bonds include nonsexual physical affection between partners, shared goals and values, mutual support, and ongoing commitment.
Therefore, sexual orientation is not merely a personal characteristic within an individual. Rather, one's sexual orientation defines the group of people in which one is likely to find the satisfying and fulfilling romantic relationships that are an essential component of personal identity for many people.
How do people know if they are lesbian, gay, or bisexual?
According to current scientific and professional understanding, the core attractions that form the basis for adult sexual orientation typically emerge between middle childhood and early adolescence. These patterns of emotional, romantic, and sexual attraction may arise without any prior sexual experience. People can be celibate and still know their sexual orientation-–be it lesbian, gay, bisexual, or heterosexual.
Different lesbian, gay, and bisexual people have very different experiences regarding their sexual orientation. Some people know that they are lesbian, gay, or bisexual for a long time before they actually pursue relationships with other people. Some people engage in sexual activity (with same-sex and/or other- sex partners) before assigning a clear label to their sexual orientation.
Prejudice and discrimination make it difficult for many people to come to terms with their sexual orientation identities, so claiming a lesbian, gay, or bisexual identity may be a slow process.
Stereotypes about lesbian, gay, and bisexual people have persisted, even though studies have found them to be misleading.
For instance, one stereotype is that the relationships of lesbians and gay men are dysfunctional and unhappy. However, studies have found same-sex and heterosexual couples to be equivalent to each other on measures of relationship satisfaction and commitment.
A second stereotype is that the relationships of lesbians, gay men and bisexual people are unstable. However, despite social hostility toward same-sex relationships, research shows that many lesbians and gay men form durable relationships.
For example, survey data indicate that between 18% and 28% of gay couples and between 8% and 21% of lesbian couples have lived together 10 or more years.
It is also reasonable to suggest that the stability of same-sex couples might be enhanced if partners from same-sex couples enjoyed the same levels of support and recognition for their relationships as heterosexual couples do, i.e., legal rights and responsibilities associated with marriage.
A third common misconception is that the goals and values of lesbian and gay couples are different from those of heterosexual couples. In fact, research has found that the factors that influence relationship satisfaction, commitment, and stability are remarkably similar for both same-sex cohabiting couples and heterosexual married couples.
Far less research is available on the relationship experiences of people who identify as bisexual. If these individuals are in a same-sex relationship, they are likely to face the same prejudice and discrimination that members of lesbian and
gay couples face. If they are in a heterosexual relationship, their experiences may be quite similar to those of people who identify as heterosexual unless they choose to come out as bisexual; in that case, they will likely face some of the same prejudice and discrimination that lesbian and gay individuals encounter.