We all want intimacy in our relationships, but did you know that men and women experience it differently? In this blog post, we'll explore how men and women view intimacy, what they need to feel it, and how to create more of it in their relationship. So whether you're looking to increase the spark or just better understand your partner, read on for some insights into the world of intimacy from a male and female perspective.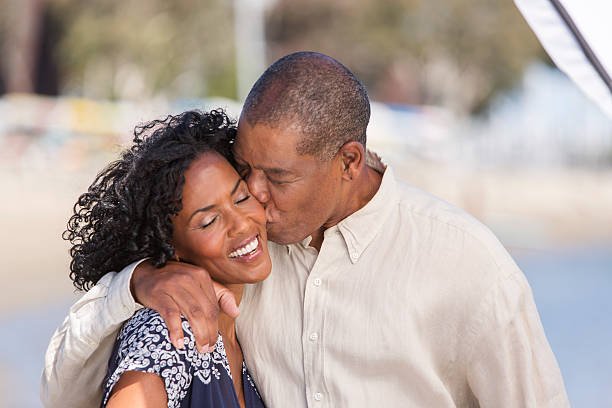 Women crave intimacy more than men and often express it through physical touch
Let's be honest, women love to feel loved and appreciated, which is why physical touch plays a key role in expressing that emotion. Whether it's snuggling under the covers together or giving your partner a special back rub, there's nothing quite like the feeling of being physically connected with someone you care about. Intimacy runs a little deeper with women than men, so ladies don't be afraid to be vocal when it comes to letting your man know exactly how you want that touch; chances are he'll be more than happy to oblige. Physical touch is vital for any relationship – so allow yourself to enjoy the connection that your body provides!
Men are more likely to experience intimacy through sex, while women often need emotional connection first
Men and women desire intimacy in different ways but, when it comes down to it, both welcome a good connection. Men generally approach intimate situations with a focus on the sexual aspect of the relationship — which can be quite enjoyable — while women often need an emotional connection before any physical interaction takes place. The key is to find a balance between physical and emotional connections so that everyone's needs are fulfilled and all partners feel content in their relationship. With the right combination of sexy and sweet moments, there's no doubt that both parties will experience true bliss.
Women are more likely to talk about their feelings and needs, while men may bottle them up
Women can open up and speak openly about their feelings, whereas men often feel somewhat inhibited when it comes to discussing emotions. However, if you know how to get them talking, a man's inner world can be just as rich and just as rewarding as any woman's. It can be hard work at first but it can also lead to exhilarating moments of connection and understanding between the two of you – why not see what kind of fun conversation you can have with him next time?
Men are more visual when it comes to sex, while women may be more aroused by words or emotions
It's an age-old myth, but men are more visual when it comes to sex while women really may be more aroused by words or emotions. For the men out there, fire up your imagination and create a scene that's sure to excite your partner – the sight of your toned body going for it in the bedroom can ramp up arousal in no time. Women, on the other hand, don't need visuals – just saying something naughty or trying something new can get them feeling frisky. Flirting all day with suggestive glances, touch or emotive words might just do the trick! With this knowledge, you'll find yourself experiencing whole new levels of pleasure and satisfaction. Let's get busy!
Intimacy means different things to different people – there is no right or wrong way to experience it
Intimacy is a thrill and a mystery – there's no one-size-fits-all approach to experiencing it! For some, intimacy is about physical connection – cuddling, passionate kissing, and touch that sends shivers down your spine. Others relate more to making deep emotional connections, whether through meaningful conversations or an invisible bond that doesn't need words. Some prefer keeping things light and fun – teasing each other with playful banter and laughter. Whatever makes your heart flutter, enjoying intimacy doesn't have to involve preconceived notions of what it should look like; it's what you make of it at the moment!
Intimacy takes many forms and means different things to everyone. We hope this blog post has helped you better understand the differences between how men and women experience intimacy. Women may feel more connected through physical touch and emotional connection, while men are more visually aroused and connect more deeply through sex. Ultimately, having a successful relationship requires open communication to ensure both partners' needs are being met in all areas, including physical and emotional intimacy. So don't be afraid to have those hard conversations – it will help keep your relationship close! Once you've figured out what works best for you as a couple, decide on the best way to be intimate in your relationship and go for it! Have fun exploring new possibilities with your partner and enjoy getting closer than ever before!